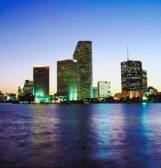 The Foil Press LLC

                        serving the Miami, Florida area.

    Let us take care of all of your printing needs:




• Business Cards



• Envelopes



• Letterheads



• Invoices



• Business Forms



• Brochures



• Flyers



• Presentation Folders



• Labels



• Rubber and Self-ink Stamps



• Checks and Deposit Slips



• Promotional Products
    We want to earn your business with good prices,

                    quality, and service.
Call us for a quote at (305) 559-9952 today.

We look forward to serving you!

Satisfying all your printing needs...

Questions?

Call us (305) 559-9952 M-F 9am-5pm

Send email to info@TheFoilPress.com